ANGELA PUXI plays JULIUS KEILWERTH SAXOPHONEs (alto & tenor)
Model SX 90 R Shadow
An outstanding instrument is a basic requirement for my musical expression. When I checked out Keilwerth saxophones for the first time in 2012, I was very impressed. Never before I had played better instruments. All the saxes I had been playing so far, had limited me sound-wise, like a filter between me and the sound coming out of the instrument. This changed with my new saxophone. To me, the Keilwerth SX 90 Shadow Is the perfect instrument. It feels good to the hands and fingers and offers me new possibilities of sound and expression. Thanks to Keilwerth for developping these top professional instruments. I am happy to be a member of their team.
Angela Puxi plays DG
I love to play the DG – King (Alto / Tenor) in combination with my instruments!
Not only does it respond greatly in all registers, it also offers me a wide scope for design of my sound, and is therefore usable in many ways.
It's exactly how a mouthpiece should be: well focused in the mid-range, fat in the low end, and brilliant in the highs.
Thanks to Nadir Ibrahimoglu for this masterful mouthpiece!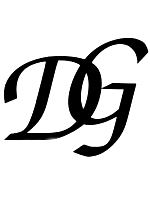 Angela Puxi plays Lupifaro Reeds
Lupifaro Reeds stand out from most of the brands on the sax reeds market:
They hardly need to be warmed up, the get right off immediately and offer longtime playability and durability! Their sound is saturated, focused and flexible, response is exceptional. Moreover, they show consistently exceeding quality, wastrel among the reeds is very little.
What more can saxophone player ask for?
A big thanks to Lupifaro for saving us a lot of stress by offering these high-quality reeds!